TRSocial Alpha+ Leaderboard Updates: New Feature and Scoring Logic
September 28, 2022 | Updated on March 5, 2023
Through our membership program Tabula Rasa Social (TRSocial), we hope to cultivate a borderless space for long-term collectors and supporters to come together. To foster this vision, we are excited to announce a new scoring standard for the TRSocial Alpha+ Leaderboard score and a new feature: Secondary Wallet.
This new scoring standard recalculates the current NFTs point logic. Instead of a fixed amount of points per NFT, it considers factors such as an NFT's mint price and its edition size. Head over to our Discord for more details.
What is 'Secondary Wallet'?
'Secondary Wallet' is a feature that allows our collectors to aggregate their NFT collections and on-chain achievement tokens (TRCABs) across multiple wallets.
The purpose of the Secondary Wallet function is to combine Leaderboard points from TRLab NFTs and achievements across a collector's wallets.
We prioritized this feature because we heard feedback from our collectors that they may use multiple wallets to hold their NFT collection.
This feature will reflect a member's score more accurately on the Leaderboard.
How does it work?
Accessing the feature
Step 1: Connect your wallet to TRLab.com and select "Account Settings".
Step 3: You can now see the address of your main wallet and a place to add your secondary wallets.
Adding wallets that share the same mnemonic phrase/secret recovery phrase as your primary wallet
Step 1: Open the MetaMask extension tab, click on the profile image and select the wallet you want to add.
Step 2: A new tab will pop up. From there, select "Connect" under the wallet you want to add. The status will turn green and show that it's connected.
Step 3: Select "Connect more wallet +".
Step 4: Select MetaMask.
Step 5: Select "Sign".
Step 6: Congratulations! Your secondary wallet has been added. The wallet address will be reflected under the "Secondary Wallets" section.
Adding wallets with different mnemonic phrases/secret recovery phrases than your primary wallet
Step 1: If you want to add a wallet with a different mnemonic phrase/secret recovery phrase, open that wallet and select "Account details".
Step 2: Select "Export private key" and copy the wallet's private key.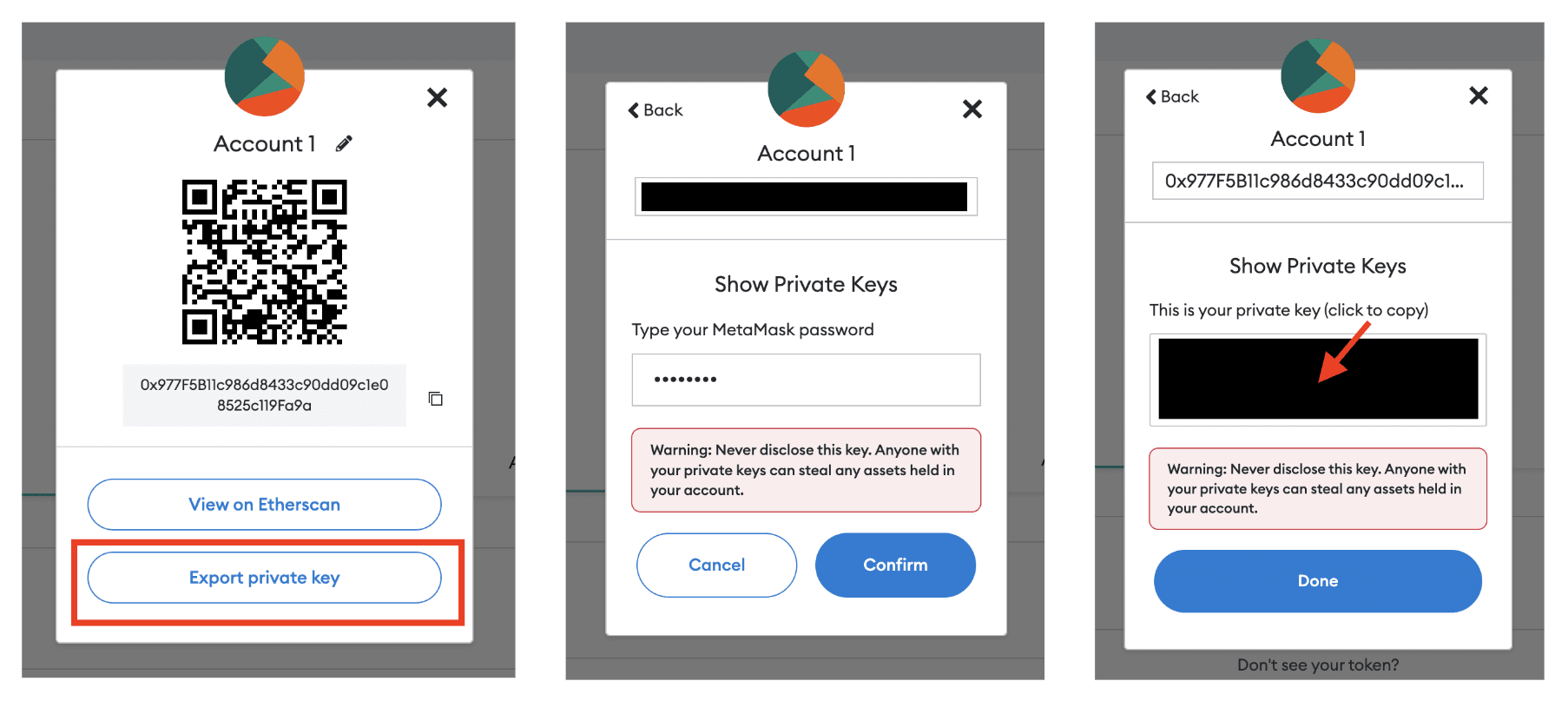 Step 3: Open your primary wallet that you've connected to TRLab.com. Click the circle icon at the top right corner of your MetaMask wallet and select "Import Account".
Step 4: Paste the private key of the wallet you copied earlier.
Step 5: Once you have imported the wallet to your primary wallet, repeat the steps mentioned above as if you are adding secondary wallets that share the same mnemonic phrase/secret recovery phrase.
If you have further questions, please join our Discord and open a support ticket.
Notes:
Your secondary wallet addresses will be public. The contents of all main wallets and associated secondary wallets will publically appear on the TRSocial Leaderboard. Please avoid using this feature if you do not want your wallet contents to be public.

NFT transfers between your wallets will cause you to lose points. Point accumulation increases with the time an NFT is in a wallet. Transfers among wallets will reset the holding time and decrease your points on the Leaderboard.
That's it! What is your score now after adding your secondary wallet? Share them on Twitter, Instagram, or Discord and tag us to let us know! And stay tuned for our announcements in the upcoming weeks. We may have something exciting for top-ranking wallets.